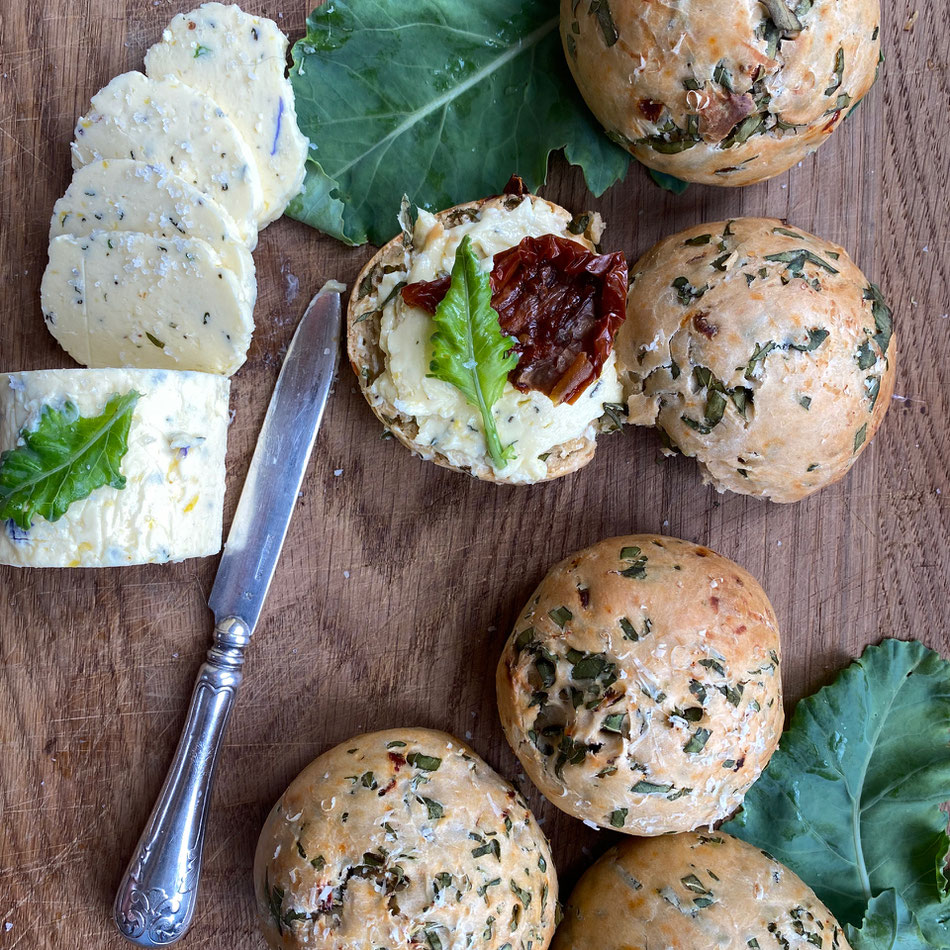 Today we baked a wonderfully flavorful roll from the leaves of the kohlrabi tuber!
The leaves are not only healthy, but also very tasty!
50g kohlrabi leaves
40g tomatoes preserved in oil
375g spelt flour type 630
2 tsp baking powder
1/2 tbsp salt
150g cream cheese
150ml milk
1Tbsp parmesan

Preheat the oven to 170 degrees convection.
Drain the tomatoes. Then roughly chop the tomatoes & kohlrabi leaves and mix together.
Put the flour, baking powder & salt in a bowl and mix. Add the cream cheese, kohlrabi leaves and tomatoes and mix everything together. Now press a hollow in the middle of the mass. Set aside a tablespoon of the milk, add the rest of the milk to the flour mixture in the well.
Knead everything together into a smooth dough. Form the dough into eight equal-sized rolls. Place the rolls on a baking tray lined with baking paper, brush with the remaining milk and sprinkle with Parmesan cheese.
Bake the rolls for 35-40 min!
Enjoy lukewarm with butter & tomatoes!