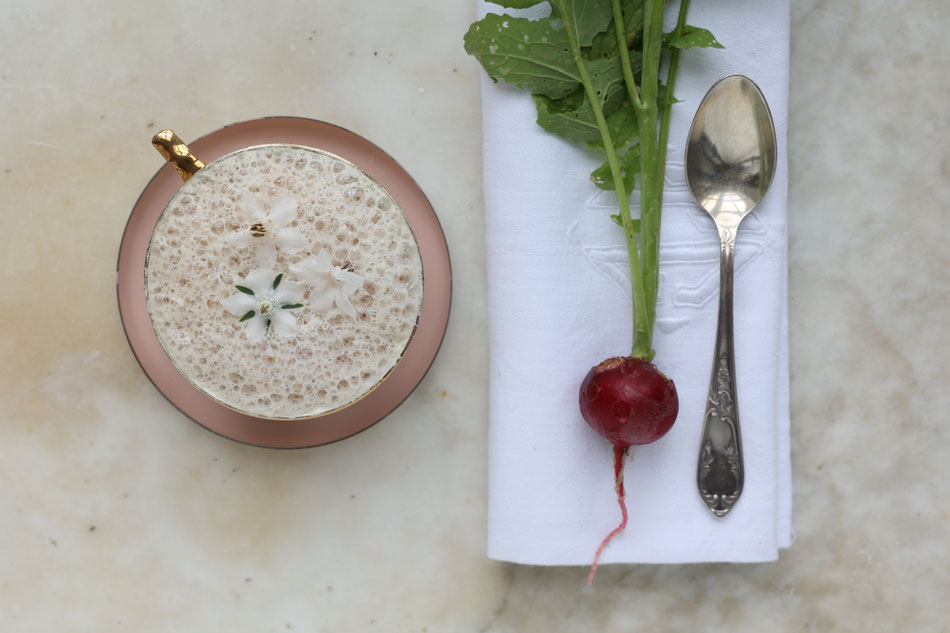 From our harvest of the week we have conjured up a rose-colored radish cappuccino!
Ingredients:
- 2Shallots
- 350g radishes
- 1 tablespoon butter
- 750ml vegetable stock
- 200g cream
- salt, pepper

Also: a handful of edible flowers
1. For the soup, peel and finely dice the shallots. Clean the radishes and cut them into small pieces.

2. Heat the butter in a large saucepan and sauté the shallots. Add the radishes and sauté briefly. Now add the stock and simmer for about 15 minutes. Then stir in the cream and puree all the ingredients with a hand blender.
Season to taste with salt & pepper!

3. Serve the soup cold or warm in deep plates and garnish with meadow flowers.