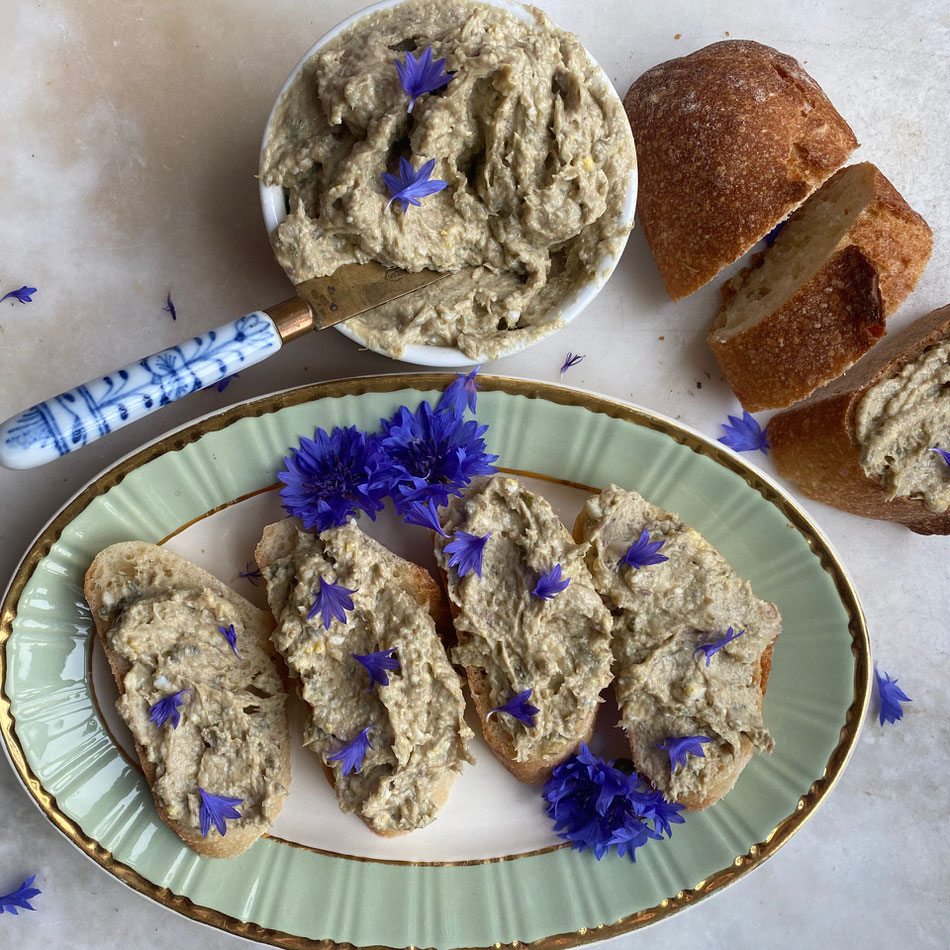 A delicious family recipe from dear Martha Besseling. The perfect dip for spontaneous visitors or a hearty appetizer!
Sardine spread:

50 g soft butter
1 can of sardines in olive oil approx.120 g
2 hard boiled eggs, chopped
8 anchovy fillets in olive oil
1 tsp capers
Pepper, salt little needed because the anchovies are already heavily salted.
Mix all ingredients well with a blender and serve on baguette or sourdough bread.
I still garnish with slices of pickles, quail eggs & wild flowers.